Orange County
Current DUI Checkpoint Information

Featuring:

Lowest Gas Prices

in
Orange County
, California - see below.


2.81

for Regular !! And all the

Speed Traps

too !!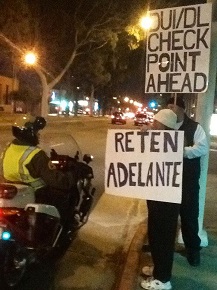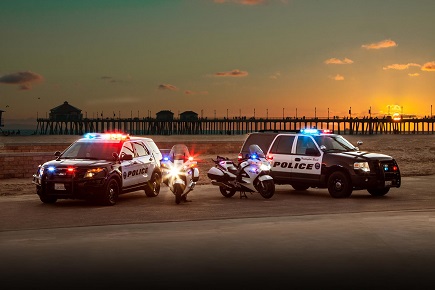 Latest Sobriety Checkpoint Update
Last Update Saturday, January 23 10:00pm

Next Update:
When we hear about them....
And for sure every Friday afternoon....

Here's the latest general Orange County DUI Sobriety Checkpoint and Saturation Patrol information. Bookmark it and come back often, we update as information becomes available. Please see the disclaimer below.

19,434 interested Visitors came here on New Years weekend.

More and more of the PD's are announcing Checkpoints without locations, or not announcing them at all. Check back to this site later on, as alert motorists will text us with the exact locations. Text us at 714.390.5190 if you spot any OC Checkpoints, and we'll put them up here for everyone to see. We are watching for you !!
Check back often as we get updates 'round the clock. And pass this OC Checkpoint page link to your friends, check it from the street - they will thank you for it !!
www.bestOCevents.com/Checkpoints
---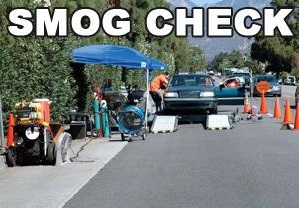 For an article explaining CA Smog Checkpoints
Click Here
City

City of Orange

Date/Time

Friday, January 22 7pm - 3am

Location

Katella Ave. btwn Main St. and Glassell St.

MAP

Source

We got tipped
| | |
| --- | --- |
| City | Prob no Checkpoints in OC tonight bc of the rain, but we will watch all night. Check back for the latest info, and drive safe... |
| Date/Time | Saturday, January 23 |
| Location | |
| Source | |
| | |
| --- | --- |
| City | |
| Date/Time | Sunday, January 24 |
| Location | |
| Source | |
OCSD = Orange County Sheriff's Department
Saturation Patrols = Specially trained extra Police on the roads, looking just for DUI's
Text us 714.390.5190 if you see anything out there on the streets
We are working on a FREE Smartphone Ap to text out Checkpoint Information.
Sign Up Here

to get one of the first 10,000 FREE copies.




We won't Spam your email or text :)




---
Here's most all the Speed Traps in the U.S. listed by city
www.speedtrap.org
Lowest Gas Prices in Orange County

Orange County Gas Prices
provided by
GasBuddy.com
Checkpoint Law Changes and past Information
California law changes
removed much of the $$ incentive for the PD's to do Checkpoints in California, and went into effect last year. We are watching out there for you.
AB353

was signed into law in California. This means that drivers without valid licenses who are stopped at DUI Checkpoints in California will no longer automatically have their cars impounded - the PD's now have to make a reasonable attempt to find the owner and notifiy them. And if the owner can pay the fines etc. they can get the car back without a 30 day automatic impound. This also means that a major part of the $$ incentive
for the cities and the PD's
to hold these Checkpoints has been removed. Click Here for a post-passage article and some background on the new California law's effect.



AB1389

was vetoed by Jerry Brown, Governer of California. This would have made it mandatory to give 48 hour notice of Checkpoints, and make it so that Checkpoints would be setup to look for Drinking Drivers only. The Police Chiefs in CA convinced Gov. Brown to veto this Bill.
So it's business as usual, except that the $$ incentive to hold a lot of these California Checkpoints has been
removed. We'll see if that cuts the frequency back. Click Here

for an article a Street Reporter wrote on the subject.



Checkpoint Background Information
Here's most all the Speed Traps in the U.S. listed by city www.speedtrap.org
A thorough study by the New York Times concludes that the roadside breath test machines the cops use are HIGHLY unreliable. Published 11/3/19 Click Here
Aliso Viejo Checkpoint nets 12 arrests, 40 citations on 2/9/18 Click Here

What are the deadliest times to drive? Where are the greatest number of Checkpoints? Alcohol related fatalities? Click Here for the article

Wednesday, June 25 - The U.S. Supreme Court ruled that the Police cannot inspect or search your Cell Phone without a Search Warrant. For an article Click Here
Big Nose Dept: LAPD has been collecting information on every license plate in Los Angeles whether or not a crime has been committed. Big Brother much? Click Here
What's the deal with all these Smog Checkpoints in CA? Are they voluntary? Click Here for the OC Register article.
Have you been nabbed by a Red Light camera in California? Check out www.highwayrobbery.net to get information on how to fight snapshot-camera tickets.

Here is another resource to fight Red Light Camera tickets, Click Here for the article.
California Court decision: Drivers can look for mapping directions, iHeart etc. on a mobile device while driving without getting a Cell Phone Ticket. Click Here

LAPD says street crime is down, so they are moving more cops to Traffic Enforcement. Other agencies expected to do the same. Click Here
LA Police Chief Charlie Beck says publicizing DUI Checkpoints is a good thing - Click Here for article

America's Roads have been turned into a Revenue Generating Surveillance Grid - Click Here for article
12 States either prohibit or do not allow DUI Checkpoints. A 1990 U.S. Supreme Court case ruled that they are legal, but Checkpoints infringe on our civil liberties, are an ineffective way of catching drunken drivers and should be done away with. Random PD Patrols are far more effective and less costly, but are not as sensational as all those flashy Checkpoints. And DUI Checkpoints gather overtime for the cops, and reimbursement from Uncle Sugar or Uncle Jerry.
MADD honored a Costa Mesa, California Police Officer who popped 432 (!!) Drunk Drivers last year. Click Here

Almost all those Smartphone Aps that say they track the DUI Checkpoints are totally worthless. Sometimes they list info that is texted in by drivers, but none of them monitor the news sources ahead of time like we do. Plus we also put up listings right
away when unannounced CP's are discovered by alert motorists out there at night. Flash: Blackberry and now Apple have dropped all DUI location Apps from Cellphone use, under pressure from the U.S. Congress. Click Here for the USA Today article.

People ask why we don't publish this earlier for the weekend, and it's because 1) the PD's sometimes don't put out info until the last minute and 2) there are some copycat sites (mostly attorneys, ehhh) who know that we have the most and best Orange County info, so they copy the listings when we put them up. Dirty.....

The PD's are supposed to announce Checkpoints in advance, but we have found that sometimes they use small publications, so very few people know. And sometimes they don't announce them at all, figuring that drivers caught are not likely to contest the charges. Be careful out there.
Some thoughts on why and how DUI Checkpoints exist, and how they seem to target ethnic groups. Click Here for the article from the Orange County Register

Here's an article on AB1389, which would dramatically change the way California Police must conduct Checkpoints. They are doing DUI checkpoints now at 10am, noontime, whenever.... just to catch and impound cars for the $$$. Click Here for the article.

Santa Ana urged to stop impounding cars Click Here for the OC Register article.

OC cities really do impound a lot of cars vs. DUI's -- Click Here for the article

One of the local DUI attorneys tries to charge for alerts you can get here for free. And Apple and others are being pushed to prevent the Apps from working. Censorship? Click Here for the article from the Orange County Register

In LA the PD has revised it's policy regarding non-DUI related offenders snared at Checkpoints. Cutting way back on impounding cars.... it's a start. Click Here for the article from the Los Angeles Times

This is guaranteed to make you wonder how these Checkpoints can continute to operate, in clear violation of the law. Click Here for a News Video from PBS suggesting that the impounding of cars is illegal and unconstitutional.

Here's some fresh info about what to expect re: OC DUI Checkpoints in 2010-11: The State of California is set to expand DUI Checkpoints -- a 50% increase. California may have the largest Checkpoint Program in the country this year, with an extra $8M in funding. Click Here for the article about this from the Sacramento Bee.
State of California announces this year as the "Year of the DUI Checkpoint". More than 250 checkpoints planned by the CA-OTS - Office of Traffic and Safety. Click Here for the Press Release and article.
Here's some thought provoking - and provocative - articles about Checkpoints:
Are Checkpoints Police Profit Centers?? DUI checkpoints are major money makers for the police, even though they don't have either a deterrent effect on DUI's, or result in many DUI arrests: Click here for the Article
DUI Traps -- Snag more cars than drunks, target minorities, UC Berkeley investigation finds: Click Here for the Article
DUI Sobriety Checkpoint and Saturation Patrol information for most Orange County, California cities, including: Irvine, Brea, Buena Park, Corona del Mar, Cypress, Fountain Valley, Fullerton, Newport Beach, Costa Mesa, Anaheim, Tustin, Santa Ana, Huntington Beach, Garden Grove, La Habra, La Palma, Laguna Woods, Long Beach, Aliso Viejo, Laguna Niguel, Lake Forest, Los Alamitos, Signal Hill, Mission Viejo, Orange, Placentia, Rancho Santa Margarita, San Clemente, San Juan Capistrano, Stanton, Villa Park, Westminster, Yorba Linda, Laguna Beach, Sunset Beach, Seal Beach, Laguna Hills, Dana Point, UCI Campus, and other Orange County, California cities and unincorporated areas.

Please see the Disclaimer below.
---
2020 Past Checkpoint info
in Orange County, California
Santa Ana

Friday, December 18 7pm - 1am

First St. x Center St.

Click Here

Anaheim

Friday, December 18 6pm - 1am

Harbor Blvd. x La Palma Ave.

by the Par

Click Here

City of Orange

Friday, December 11 8:30pm - 3:00am

Tustin Ave. btwn Katella and Taft

We got tipped

Huntington Beach

Friday, December 4 8pm - 3am

NB Main St. btwn Utica and Yorktown, across from the HBPD station

HBPD Facebook & IG

Anaheim

Friday, November 27 8pm - 3am

Beach Blvd. btwn Lincoln Ave. and Ball Road

Click Here

Santa Ana

Wednesday, November 25 6pm - 3am

McFadden Ave. btwn Grand Ave. and Lyon St.

Click Here

City of Orange

Friday, November 13 9pm - 3am

Chapman Ave. btwn Main St. and the 57 Fwy

Orange PD Twitter

Anaheim

Friday, October 23 8pm - 3am

Euclid St. x La Palma Ave

Click Here

City of Orange

Friday, October 23 9:00pm - 2:15am

Chapman Ave. just W. of the 5 Fwy. by The City Drive

Orange PD Twitter

Huntington Beach

Friday, September 25 6pm - 3am

WB Warner Ave. btwn Springdale and Bolsa Chica

HB PD Facebook page

City of Orange

Friday, September 25 9:00pm - 2:30am

Chapman Ave. btwn Prospect and the 55 Fwy

Orange PD Facebook page

Brea

Friday, September 18 9pm - 3am

Imperial Hwy. btwn Brea Blvd. and the 57 Fwy

Brea PD Twitter

Lake Forest

Friday, September 11 7pm - 3am

El Toro Rd. btwn Rockfield and Muirlands,

Click Here

City of Orange

Friday, September 11 9:00pm - 2:15am

Katella Ave. btwn Batavia and Glassell

Orange PD Facebook page

San Clemente

Friday, September 4 7pm - 3am

El Camino Real btwn Canada and Ave. Palizada, by the Rite Aid

Alert motorist txt'd in

Click Here

Santa Ana

Friday, September 4 8:30pm - 2:00am

Warner Ave. btwn Flower and Main St.

Click Here

Huntington Beach

Friday, September 4 6:30pm - 2:30am

Main Street btwn Adams and Yourktown, by the High School

HB PD Facebook page

Huntington Beach (again)

Saturday, August 15 7pm - 2am

NB Beach Blvd. x Edinger, right before the 405 Fwy

Alert motorist txt'd in

Huntington Beach

Friday, August 14 8pm - 3am

Adams Ave. just W. of Brookhurst, in front of Sprouts

Alert motorist txt'd in

Newport Beach - Distracted driving crackdown

Thursday, August 13 7am - 3pm

Cops all over NB looking just for cell phone use and similar

Click Here

Mission Viejo

Friday, July 31 7pm - 3am

Los Alisos Blvd. btwn Trabuco and Jeronimo, by Mission Ranch Market

Click Here

Huntington Beach

Saturday, July 25 8pm - 3am

PCH - Coast Highway btwn 1st Street and Beach Blvd.

Alert motorist txt'd in

Santa Ana

Friday, July 24 8:30pm - 2:00am

McFadden Ave. btwn Grand Ave. and the 55 Fwy

Click Here

Westminster area - CHP Checkpoint

Saturday, July 11

Westminter or close by on County land.

Click Here

Huntington Beach

Saturday, July 11 6pm - 3am

Main Street btwn Adams and Yorktown, in front of HB High School

We got tipped

Laguna Hills

Friday, June 19 7pm - 3am

On Alicia Pkwy x Paseo de Valencia

OCSD Press Release

Santa Ana - Easter Cruising Checkpoints

Sunday, April 12 Noon - late at night

Bristol Street from 17th Street to Callen's Common, Main Street from 17th Street to Dyer Road, Edinger Avenue from Main Street to Raitt Street and Harbor Boulevard between Westminster Avenue and Edinger Avenue.

Santa Ana PD

Click Here

City of Orange

Friday, March 13 7pm - 3am

Katella Ave. btwn Batavia and Glassell

We got tipped

Anaheim

Friday, March 13 6pm - 3am

La Palma Ave. just N. of the 91 Fwy.

Click Here

Santa Ana

Friday, February 28 7pm - 2am

Friday, February 28 7pm - 2am

Click Here

City of Orange

Friday, February 28 7pm - 3am

Tustin St.

btwn Walnut Ave. and Collins Ave.

We got tipped

Huntington Beach

Saturday, February 22 7pm - 3am

Warner Ave. just East of Beach Blvd., in front of Lowes Home Center

Alert motorist txt'd in

San Juan Capistrano

Friday, February 21 7:00pm - 3:00am

SB Camino Capistrano just before San Juan Creek Road, by Trader Joe's

Alert motorist txt'd in


Click Here

Irvine

Saturday, February 15 8pm - 2am

Jamboree Road x Main St.,

N of the 405

Click Here

Long Beach

Saturday, February 1 6pm - 2am

Coast Hwy - PCH just S. of Bellflower

Long Beach PD Facebook

Cypress

Friday, January 31 7pm - 3am

Lincoln Ave. btwn Norwalk and Moody, in front of Forest Lawn Cemetary

Cypress PD Twitter

Buena Park - Commercial Vehicle Check

Tuesday, January 28 7:00am - 1:30pm

Valley View St. just N. of Orangethorpe Ave.

BP PD Facebook page

Laguna Niguel

Friday, January 24 7pm - 3am

Crown Valley Pkwy. x Greenfield Dr., by the 73 Fwy.

OCSD Press Release

City of Orange

Friday, January 17 7pm - 3am

Tustin St. x Taft Ave. just W. of the 55 Fwy.

Orange PD Instagram

La Habra - Smog Checkpoint

Monday, January 13 All day until sunset

Whittier Blvd. btwn Idaho St. and Walnut St.

Alert motorist txt'd in
---
2019 Past Checkpoints
Westminster

Saturday, August 29 8pm - 3am

Goldenwest btwn Hazard and Westminster Blvd.,

Alert motoris txt'd in

Santa Ana

Friday, August 28 8:30pm - 2:00am

First St. btwn Raitt St. and Fairview St.

Click Here

Newport Beach

Friday, August 28 8pm - 2am

Dover Drive x PCH, going up the hill toward 16th St.

Click Here

Dana Point

Friday, August 21 7pm - 3am

Del Obispo St. just N. of PCH on the hill

Click Here

Fountain Valley

Friday, August 21 9pm - 2am

Brookhurst btwn Heil and Edinger, by Mile Square

FVPD Facebook

Dana Point

Tuesday, December 31 9pm - 3am

Coast Hwy. - PCH x Del Obispo St.

Alert motorist txt'd in

Stanton

Tuesday, December 31 9pm - 3am

Chapman Ave x Beach Blvd.

Alert motorist txt'd in

Santa Ana

Friday, December 27 9:00pm - 2:30am

5th Street btwn Fairview and Harbor Blvd., by Willowick GC

Click Here

Fountain Valley

Friday, December 27 6pm - 2am

NB Brookhurst St. x Warner Ave. by Fountain Bowl

Click Here

Cypress

Saturday, December 21 8:30pm - 2:00am

Valley View St. just S. of Lincoln Ave.

Click Here

Garden Grove

Saturday, December 21 9pm - 3am

Chapman Ave. x Harbor Blvd.

Click Here

City of Brea

Friday, December 20

NB Brea Blvd. just before Imperial Hwy.

Brea PD Twitter

Anaheim

Friday, December 20 8pm - 3am

Magnolia Ave. x Crescent, btwn Lincoln Ave. and La Palma

Click Here

Placentia

Friday, December 20 7pm - 2am

Chapman Ave., just East of the 57 Fwy.

Placentia PD Facebook page

Rancho Santa Margarita

Friday, December 20 7pm - 3am

Antonia Pkwy x Banderas, by J. Serra school

OCSD Press

Click Here

Irvine

Friday, December 20 8pm - 2am

NB Jamboree Road x Michelson Drive, just before the 405 Fwy.

Click Here

La Habra

Friday, December 13 8pm - 3am

Harbor Blvd. x Las Palmas Dr.

Alert motorist txt'd in

Santa Ana

Friday, December 13 8pm - 3am

Raitt St. btwn Edinger and Warner Ave.

Alert motorist txt'd in

Fullerton

Friday, December 13 7pm - 3am

Raymond St. btwn Orangethorpe and the 91 Fwy

Fullerton PD Instagram

Tustin

Friday, December 13 7pm - 3am

NB Tustin Ranch Road btwn Moffett Dr. and the Edinger overpass

Tustin PD Facebook page

Newport Beach

Friday, December 13 8pm - 3am

Jamboree Road x Santa Barbara, by Fashion Island and the NB PD HQ

Alert motorist txt'd in

City of Orange

Friday, December 13 8pm - 3am

The City Drive across from the Block, in front of Krispy Kreme

Alert motorist txt'd in

Buena Park

Friday, December 13 8pm - 3am

Beach Blvd. btwn the 91 Fwy and the 5 Fwy

Buena Park PD Facebook

Long Beach

Friday, November 22 6pm - 2am

Atlantic Ave. x South St. in North LBC

Click Here

City of Orange

Friday, November 22 8pm - 3am

Chapman Ave. x Manchester, just E. of the 5 Fwy.

Orange PD Twitter

Huntington Beach

Friday, November 22 8pm - 3am

Pacific Coast Hwy - PCH btwn Main St. and Huntington St., in DTHB

Alert motorist txt'd in

Irvine

Friday, November 22 8pm - 2am

Culver Drive x Alton Pkwy.

Click Here

Anaheim

Friday, November 22 8pm - 3am

Brookhurst St. btwn Ball Rd. and Lincoln Ave.

Click Here

Yorba Linda - Saturation Patrol

Friday, November 15 9pm - 3am

Imperial Hwy x Valley View & along VV

Alert motorist txt'd in

Santa Ana

Friday, November 8 9:00pm - 2:30am

Fairview St. btwn 1st St. and 5th St.

Click Here

Whittier

Friday, October 25 7pm - 2am

Whittier Blvd. x Mills Road

Click Here

City of Orange

Friday, October 25 9:00pm - 2:30am

W. Chapman Ave. btwn Main St. and the 57 Fwy

Orange PD Facebook page

Anaheim

Friday, October 11 8pm - 3am

Euclid St.

x Cerritos Ave.

Click Here

Whittier

- Smog Checkpoint

Thursday, October 10 All day until sunset

Whittier Blvd.

x Santa Fe Springs Road

Alert motorist txt'd in

Garden Grove/Orange - Smog Checkpoint

Monday, October 7 All day until sunset

Garden Grove Blvd.

x The City Drive

Alert motorist txt'd in

Yorba Linda

- Smog Checkpoint

Monday, October 7 All day until sunset

Yorba Linda

Blvd. btwn Valley View and Rose Dr.

Alert motorist txt'd in

Irvine

Saturday, September 21 8pm - 2am

Culver Drive x Campus Drive, by UCI

Irvine PD Facebook page

Garden Grove

Saturday, September 21 9pm - 3am

Euclid St.

x Chapman Ave.

Click Here

Costa Mesa

Friday, September 20 8:00pm - 2:30am

Baker St. btwn Bear St. and Bristol St., by the 73 overpass and Mansion

Costa Mesa PD Facebook page

Tustin

Friday, September 20 8pm - 3am

Redhill Ave.

x Mitchell Ave., South of the 5 Fwy.

Tustin PD Facebook page

Fullerton

Thursday, September 19 8:30pm - 2:30am

Harbor Blvd. x Orangethorpe Ave. by Costco

Fullerton

PD Instagram

City of Orange

Friday, September 13 9:00pm - 2:15am

Chapman Ave.

x Prospect, East of the 55 Fwy.

Orange PD Facebook

Costa Mesa

Saturday, September 7 8:00pm - 2:30am

Harbor Blvd. x Sunflower, N. of the 405 Fwy.

Costa Mesa PD Facebook

Santa Ana

Friday, September 6 9:00pm - 2:30am

Ross Street

btwn 1st and 3rd Sts.

Click Here

Long Beach

Saturday, August 31 6pm - 2am

Pacific Coast Hwy.

- PCH X Magnolia, just E. of the 710 Fwy.

Click Here

Westminster

Saturday, August 22 8pm - 2am

Beach Blvd.

x Westminster Blvd.

Alert motorist txt'd in

Irvine

Saturday, August 22 8pm - 2am

Alton Parkway

btwn Irvine Center Rd. and the 5 Fwy.

Click Here

Tustin

Friday, August 23 9pm - 3am

17th Street

and Prospect Ave.

Alert motorist txt'd in

Placentia

Friday, August 23 8pm - 2am

Orangethorpe btwn Placentia and Kraemer

Placentia PD Facebook page

Newport Beach

Friday, August 23 8pm - 2am

Dover Drive

coming up from PCH into the Back Bay

Click Here

Fullerton

Friday, August 23 8:30pm - 2:30am

Harbor Blvd. btwn Orangethorpe and the 91 Fwy

Fullerton

PD Twitter

Garden Grove

Saturday, August 17 9pm - 3am

On Euclid x Stanford Ave., by GG City Hall and the GG main cop shop

Click Here

Laguna Beach

Saturday, August 17 9:00pm - 2:30am

SB Pacific Coast Hwy

- PCH btwn the Montage and West St. in South Laguna

Laguna Beach PD Facebook page

Buena Park

Friday, August 16 8pm - 2am

La Palma Ave.

x Dale St. East of Beach Blvd.

Click Here

Whittier

Friday, August 16 7pm - 2am

Beverly Blvd.

btwn Magnolia Ave. and Hoover

Click Here

Signal Hill / Long Beach

Friday, August 16 8pm - 3am

Willow St.

x Cherry Ave.

Signal Hill PD Facebook page

City of Orange

Friday, August 16 Prob 8pm - 3am

Katella Ave.

btwn Tustin Ave. and Cambridge, W. of the 55 Fwy.

Orange PD Twitter

Tustin

Friday, August 16 7pm - 2am

SB Jamboree x Irvine Blvd.

Alert motorist txt'd in

Lake Forest

/ Mission Viejo

Friday, August 16 7pm - 3am

Santa Margarita Pkwy.

btwn El Toro Road and Los Alisos, by Trabuco Hills HS

OCSD Press Release

Fountain Valley

Friday, August 16 8:30pm - 2:30am

Harbor Blvd. x Edinger

Alert motorist txt'd in

Santa Ana

Friday, August 16 9:00pm - 2:30am

McFadden Ave.

btwn Grand Ave. and the 55 Fwy

Click Here

Diamond Bar

Friday, August 9 7pm - 3am

Diamond Bar Blvd.

x Highland Valley Rd

Alert motorist txt'd in

Anaheim

Friday, August 2 8pm - 3am

Lincoln Ave.

btwn Brookhurst and Magnolia

Anaheim

PD Twitter

Irvine

- Smog Checkpoint

Tuesday, July 30 All day until sunset

Harvard Ave.

btwn Main St. and Michelson Dr.

I drove through this one myself !!!

Santa Ana

Friday, July 19 9:00pm - 2:30am

Fairview St.

btwn 1st St. and 5th St.

Click Here

Huntington Beach

Friday, July 19 7pm - 3am

NB Beach Blvd.

close to Talbert Ave.

Alert motorist txt'd in

City of Orange

Friday, July 12 9:00pm - 2:30am

Tustin Ave.

x Taft Ave.

Tustin PD Facebook

Irvine

Friday, July 12 8pm - 2am

Culver Dr. x Irvine Blvd.

Click Here

Anaheim

Friday, July 5 8pm - 3am

Lincoln Ave.

x State College Blvd.

Anaheim PD Facebook

Long Beach

Saturday, June 29 6pm - 2am

On 7th Street x

Long Beach Blvd

Click Here

Santa Ana

Friday, June 28 9pm - 2pm

5th Street btwn Harbor Blvd. and Fairview St.

Click Here

Irvine

Saturday, June 22 8pm - 2am

MacArthur Blvd.

btwn Campus and Michelson, across from John Wayne Airport

Click Here

Anaheim

Friday, June 21 8pm - 3pm

On Beach Blvd. x Ball Road

Click Here

Newport Beach

- Smog Checkpoint

Tuesday, June 18 - All day until sunset

EB San Joaquin Hills Rd.

just East of Spyglass Hills Rd.

Alert motorist txt'd in

Stanton

Friday, June 14 7pm - 3am

Katella Ave. btwn Beach Blvd. and Dale St.

OCSD Press release

City of Orange

Friday, June 14 9pm - 3am

N. Tustin St.

x Collins Ave.

Orange PD on Twitter

City of Brea

Friday, June 7 9pm - 3am

NB Brea Blvd.

just S. of Imperial Hwy.

Brea PD Facebook page

Santa Ana

Friday, June 7 9:00pm - 2:30am

Ross Street

, btwn 1st and 3rd St.

SAPD Press release

Mission Viejo

- Smog Checkpoint

Monday, June 3 All day until sunse

Trabuco Rd.

x Los Alisos Blvd.

Alert motorist txt'd in

Costa Mesa

Friday, May 31 8:00pm - 2:30am

19th Street

x Pomona Ave.

CM PD Facebook page

Irvine

Friday, May 31 8pm - 2am

Culver Drive x Barranca Pkwy.

Click Here

Diamond Bar

Friday, May 24 6pm - 2am

Diamond Bar Blvd. x Highland Valley Road

Diamond Bar PD Facebook

Buena Park

Friday, May 24 9pm - 3am

Knott Ave.

x Orangethorpe Ave.

Alert motorist txt'd in

Garden Grove

- Smog Checkpoint

Tuesday, May 14 All day until Sunset

Chapman Ave x Magnolia, by the school

Alert motorist txt'd in

Huntington Beach

Saturday, May 11 8pm - 3am

Pacific Coast Hwy

- PCH x 1st street close to Pacific Cit

Alert motorist txt'd in

Dana

Point

Friday, May 10 7pm - 3am

Pacific Coast Hwy

- PCH x Del Obispo

OCSD Press release

Santa Ana

Friday, May 10 9pm - 2am

1st Street

btwn Bristol and Fairview

SAPD Press release

Buena Park

Saturday, May 4 8pm - 3am

Beach Blvd. N.

of Lincoln, near the Stanton Ave. split

Alert motorist txt'd in

City of Orange

Friday, May 3 9pm - 3am

On The City Drive right in front of the Block of Orange / Outlets Mall

Alert motorist txt'd in

Fullerton

Thursday, May 2 8:30pm - 2:30am

Bastenchury Rd.

btwn Malvern Ave. and Parks Rd.

Fullerton PD Facebook page

Fullerton

- Smog & Truck Checkpoint

Tuesday, April 30 All day until sunset

Orangethorpe Ave.

btwn Acacia St. and State College Blvd.

Alert motorist txt'd in

Irvine

Saturday, April 27 8pm - 2am

Culver Dr. x Irvine Blvd.

Irvine PD Facebook

Anaheim

Friday, April 26 8pm - 3am

Euclid St.

x La Palma Ave.

Click Here

Santa Ana

- Easter Sunday anti-cruising

Sunday, April 21 6pm - 2am

Long list of streets - Click Here for the locations
Click Here

Santa Ana

Friday, April 19 6:30pm - 1:30am

Warner Ave.

btwn Main St. and Flower

Click Here

City of Orange

Friday, April 5 8PM- 3AM

Chapman Ave. x Manchester in West Orange

Alert motorist txt'd in

Santa Ana

Saturday, March 30 9:00pm - 2:30am

5th Street just East of Fairview

Click Here

Anaheim

Friday, March 22 8pm - 3am

La Palma Ave. x Kraemer Blvd.

Click Here

Long Beach

Saturday, March 16 6pm - 2am

Ocean Ave. x Cherry Ave.

Click Here

San Juan Capistrano

Friday, March 15 7pm - 3am

Camino Capistrano x La Paloma, by the Wells Fargo bank

We got tipped - OCSD Press Release

City of Orange

Friday, March 15 8pm - 3am

Katella Ave. x Cambridge, btwn Glassell and the 55 Fwy.

Orange PD Twitter page

Irvine

Saturday, March 9 8pm - 2am

MacArthur Blvd. x Douglas, across from John Wayne Airport

Irvine PD Facebook page

Santa Ana

Friday, March 8 9:00pm - 2:30am

Ross St. btwn 1st and 3rd St., across from Birch Park

Click Here

Tustin

Friday, March 8 7pm - 3am

Edinger and Red Hill Ave.

Alert motorit txt'd in

Santa Ana

Friday, February 22 9:00pm - 2:30am

Harbor Blvd. btwn Hazard and Westminster Ave.

Click Here

Huntington Beach

Friday, February 22 8pm - 3am

Main St. btwn Utica and Yorktown, in front of the High School

Alert motorist txt'd in

City of Orange

Friday, February 15 8pm - 3am

The City Drive, right in front of the Outlets Mall

Alert motorist txt'd in

Irvine

Saturday, January 26 8pm - 2am

Culver Drive and Barranca Pkwy.

Irvine PD Facebook

Santa Ana

Friday, January 25 9:00pm - 2:30am

Grand Ave. btwn 1st St. and Chestnut

Click Here

City of Orange

Friday, January 18 9:00pm - 2:30am

Katella Ave.

btwn Batavia and Glassell St.

Orange PD Twitter
---

2018 Past Checkpoints

Westminster

Saturday, December 29 8:30pm - 3:00am

Westminster Blvd. btwn Beach Blvd.

and Newland

Westminster PD Facebook page

Santa Ana

**Updated**

Friday, December 28 9:00pm - 2:30am

Raitt St.

btwn Warner and St. Anne

Click Here

Costa Mesa

Friday, December 28 8pm - 3am

Bristol St.

btwn Bear St. and the 73 Fwy

Costa Mesa PD Facebook page

Newport Beach

Thursday, December 27 9pm - 3am

NB Jamboree Road

x Santa Barbara, by Fashion Island and the NBPD HQ

Click Here

Garden Grove

Saturday, December 22 9pm - 3am

Harbor Blvd. x Lampson Ave.

Click Here

Irvine

Saturday, December 22 8pm - 3am

Jamboree x Michelson Drive

Alert mtorist txt'd in

La Habra

Friday, December 21 8pm - 3am

Beach Blvd.

just N. of Imperial Hwy.,

Alert motorist txt'd in

Buena Park

Friday, December 21 9pm - 3am

Beach Blvd. btwn the 91 Fwy and the 5 Fwy

Alert motorist txt'd in

Placentia

Friday, December 21 8pm - 2am

Kraemer x Yorba Linda Blvd.

Placentia PD Facebook page

Signal Hill

Friday, December 21 8pm - 3am

Cherry Ave. btwn Willow St. and Spring St.

Signal Hill PD Facebook page

Long Beach

Friday, December 21 6pm - 2am

PCH btwn Bellflower Blvd. and Clark St.,

Click Here

Fountain Valley

Friday, December 21 9pm - 3am

Warner Ave.

x Brookhurst St.

Click Here

Fullerton

Thursday, December 20 8:30pm - 2:30am

Harbor Blvd. x Orangethorpe just N. of the 91 Fwy.

Fullerton

PD Instagram

San Clemente

Friday, December 14 7pm - 3am

El Camino Real x Canada, by the Rite Aid

OCSD Press release

Huntington Beach

Friday, December 14 8pm - 3am

Beach Blvd.

btwn Slater Ave. and Talbert Ave.

Alert motorist txt'd in

Anaheim

Friday, December 14 8pm - 3am

Anaheim Blvd.

x Lincoln Ave.

Click Here

Tustin

Friday, December 7 7:00pm - 2:30am

Red Hill x El Camino Real, just N. of the 5 Fwy.

Alert motorist txt'd in

City of Orange

Friday, December 7 8pm - 3am

Tustin Ave.

btwn Katella and Meats Ave.

Orange PD Twitter

Santa Ana

Friday, December 7 8:30pm - 2:00am

Harbor Blvd. btwn 1st Street and Westminster/17th Street

Click Here

Santa Ana

Wednesday, Nov. 20 7:00pm - 1:30am

4th St. btwn Grand Ave. and Main St.

SA PD Press Release

Long Beach

Saturday, November 17 6pm - 2am

Atlantic Ave.

x South Street

Click Here

Irvine

Saturday, November 17 8:30pm - 2:00am

Culver Drive x Irvine Blvd.

Click Here

Laguna Hills

Friday, November 16 7pm - 3am

Alicia Pkwy.

x Paseo De Valencia, just S. of the 5 Fwy.

OCSD Press Release

Anaheim Hills - Smog Checkpoint

Tuesday, November 13 All day until Sunset

E. Santa Ana Canyon Road by Imperial Hwy

Alert motorist txt'd in

City of Orange

Friday, November 9 9:00pm - 2:30am

Chapman Ave.

btwn Main St. and the 57 Fwy

Orange PD Instagram

Anaheim

Friday, November 2 8pm - 3am

Euclid St.

x Cerritos Ave.

Click Here

Whittier

Saturday, October 27 7:00pm - 2:30am

Whittier Blvd.

x Mills Ave.

Click Here

Santa Ana

Friday, October 26 9:00pm - 2:30am

McFadden Ave.

btwn Grand Ave. and the 55 Fwy.

Santa Ana PD Facebook page

City of Orange

Friday, October 26 9pm - 3am

Chapman Ave.

x Prospect St. just E. of the 55 Fwy.

Orange PD Twitter

Anaheim

Friday, October 19 8pm - 3am

Ball Road

x East Street

Anaheim

PD Twitter

Placentia

Friday, Sept. 28 8pm - 2am

Placentia Ave.

x Chapman Ave., just East of the 57 Fwy

Placentia PD Facebook page

Garden Grove

Friday, Sept. 21 9pm - 3am

WB Chapman Ave. btwn 9th St. and Euclid St.

Click Here

Huntington Beach

Friday, Sept. 21 7pm - 3am

On SB Bolsa Chica St. just south of Bolsa Ave.

Alert motorist txt'd in

City of Orange

Friday, Sept. 21 8:30pm - 3:00am

Tustin St. x Katella Ave.

by the 55 Fwy.

Alert motorist txt'd in

Santa Ana

- Smog Checkpoint

Tuesday, Sept. 18 All day until sunset

Edinger Ave.

btwn Main St. and Grand Ave.

Alert motorist txt'd in

Long Beach

Saturday, Sept. 15 6pm - 2am

Pacific Coast Hwy

- PCH x Magnolia, East of the 710 Fwy.

Click Here

City of Orange

Friday, Sept. 7 9pm - 3am

Newport Blvd.

Katella Ave. btwn Glassell St. and Tustin St.

Alert motorist txt'd in

Stanton

Friday, Sept. 7 9pm - 3am

Katella Ave.

btwn Knott St. and Western Ave.

Alert motorist txt'd in

Tustin

Friday, Sept. 7 8pm - 3am

Newport Blvd.

btwn El Camino Real and Main St. - N of the 5 Fwy

Alert motorist txt'd in

Lake Forest

Friday, Sept. 7 7pm - 3am

Portola/Santa Margarita Pkwy

btwn El Toro Road and Marguerite Pkwy

Alert motorist txt'd in


Click Here

Santa Ana

Friday, September 7 9:00pm - 2:30am

1st Street, btwn Raitt St. and Fairview St.

Click Here

Westminster

Saturday, Sept. 1 7pm - 3am

Westminster Blvd. btwn Beach Blvd. and Newland

Alert motorist txt'd in

Huntington Beach

Friday, August 31 7pm - 3am

On Main St. btwn Utica and Yorktown, across from HB High School

HB PD Facebook page

La Habra

Friday, August 31 10pm - 3am

Lambert Road x Harbor Blvd.

La Habra PD Facebook page

Irvine

Friday, August 31 8pm - 2am

Jeffrey Road x Alton Parkway

Click Here

Santa Ana

Saturday, August 25 9:00pm - 2:30am

On Raitt Street x Alton Ave. in South SA

Click Here

Long Beach

Saturday, August 25 6pm - 2am

Long Beach Blvd.

x 7th Street

Click Here

Garden Grove

Saturday, August 25 9pm - 3am

Looks like it's on Magnolia btwn Lampson and Chapman Ave.

Click Here

City of Orange

Friday, August 24 9pm - 3am

The City Drive right in front of the Outlets Mall

Alert motorist txt'd in

Signal Hill

Friday, August 24 8:30pm - 2:30am

Cherry Ave x Spring St. just S. of the 405

Signal Hill PD Facebook page

Placentia

Friday, August 24 8pm - 2am

Yorba Linda Blvd x Kraemer Blvd

Placentia PD Facebook page

Brea

Friday, August 24 9pm - 3am

On Brea Blvd. @ Imperial Hwy.

Brea PD Facebook page

Laguna Beach

Saturday, August 18 9pm - 3am

SB PCH - Pacific Coast Hwy by Aliso Creek Beach in South Laguna

Alert motorist txt'd in

Whittier

Friday, August 17 7:00pm - 2:30am

On Whittier Blvd. just W. of Colima Road

Click Here

Buena Park

Friday, August 17 7pm - 3am

Knott Ave.

x Orangethorpe Ave., just N. of the 91 Fwy

OC Weekly

Fountain Valley

Friday, August 17 9:00pm - 3:30am

NB Brookhurst St.

just before Ellis Ave.

FVPD

Press Release

Dana

Point

Friday, August 17 7pm - 3am

On PCH - Pacific Coast Hwy btwn Crown Valley Pkwy and Niguel Road

OCSD

Press Release

Newport Beach

Friday, August 17 8:00pm - 2:30am

On Dover Dr. up the hill from PCH - Pacific Coast Hwy

Click Here

Huntington Beach

- Smog Checkpoint

Tuesday, August 14 All day until sunset

Heil Ave.

btwn Springdale St. and Edwards St.

Alert motorist txt'd in

Santa Ana

Saturday, July 28 9:00pm - 2:30am

McFadden Ave. btwn Grand Ave. and the 55 Fwy

Click Here

Long Beach - Smog Checkpoint

Thursday, July 26 All day until sunset

E. Ocean Blvd. x Redondo Blvd., just West of Belmont Shores

Alert motorist txt'd in

City of Orange

Friday, July 13 9pm - 3am

Katella Ave.

btwn Glassell St. and Batavia St.

Orange PD Twitter

Irvine

Friday, July 13 8:30pm - 2:00am

Bake Pkwy. x Rockfield Blvd.

Click Here

Diamond Bar

Friday, July 13 6pm - 2am

Diamond Bar. Blvd x Highland Valley Rd.

We got tipped

Anaheim

Friday, July 13 6pm - 1am

La Palma Ave.

x Kraemer Blvd.

Click Here

Whittier

Friday, June 22 7:00pm - 2:30am

On Lambert Road btwn Colima and Scott Ave.

Click Here

Irvine

Friday, June 22 8pm - 2am

Culver Drive x Alton Pkwy.

Click Here

Santa Ana

Friday, June 22 6:30pm - 1:30am

4th Street

btwn DTSA and Grand Ave.

Click Here

Brea

Friday, June 8 9pm - 3am

Imperial Hwy W. of the 57 Fwy, btwn the 57 and Brea Blvd.

Brea PD Facebook page

Anaheim

Friday, June 8 8pm - 3am

Lincoln Ave. x N. East Street

Anaheim PD Facebook page

Costa Mesa

Friday, June 8 8pm - 2am

On Newport Blvd. by The Triangle, just before the 55N Fwy entrance. Traffic WAY backed up down to 17th.

Click Here

City of Orange

Friday, June 1 9pm - 3am

Katella Ave.

btwn Tustin and Glassell, just W. of the 55 Fwy.

Orange PD Twitter page

San Clemente

Friday, June 1 7pm - 3am

On N. El Camino Real btwn Canada and Escalones

We got tipped - OCSD Press Release

Irvine

Saturday, May 26 8pm - 2am

MacArthur Blvd.

x Campus Drive

Click Here

Long Beach

Saturday, May 26 7pm - 3am

South Street

x Atlantic Ave.

Alert motorist txt'd in

Buena Park

Friday, May 25 9pm - 3am

Beach Blvd. btwn Lincoln Ave and Crescent, by Farrell's

Alert motorist txt'd in

Newport Beach

Friday-Monday, May 25-28 6pm - 3am

The NB PD put extra cops on O-time to patrol around this long weekend just to look for DUI's.

Click Here

Tustin

Friday, May 18 8:30pm - 2:30am

Edinger Ave.

x Red Hill Ave.

Alert motorist txt'd in

Santa Ana

Friday, May 18 8:30pm - 2:00am

Main St.

btwn the 5 Fwy and the 22 Fwy

Click Here

Signal Hill

Tuesday, May 15 8:30pm - 2:30am

Cherry Ave. btwn Willow and the 405 Fwy.

SH PD Facebook page

Long Beach

- Smog Checkpoint

Tuesday, May 8 All day until sunset

7th Street

x Park Ave. by the Park

Alert motorist txt'd in

Buena Park

Saturday, May 5 8pm - 3am

Beach Blvd. btwn the 91 Fwy and the 5 Fwy.

Click Here

Garden Grove

Saturday, May 5 8pm - 3am

Garden Grove Blvd.

x Euclid St.

Click Here

City of Orange

Friday, May 4 9pm - 3am

The City Drive across from The Outlets - by Krispy Kreme

Orange PD Twitter page

Anaheim

Friday, May 4 8pm - 3am

Lincoln Ave.

x Anaheim Blvd.

Anaheim PD Facebook page

Fullerton

Friday, May 4 8:30pm - 2:30am

Around State College x Chapman Ave.

Click Here

Newport Beach

Friday & Saturday, May 4-5 6pm-3am

Saturation Patrols - extra specially trained cops out all over NB, looking just for DUI's

Click Here

Long Beach

- Smog Checkpoint

Wednesday, May 2 All day until sunset

E. Ocean Blvd. just West of the Livingston split

Alert motorist txt'd in

Westminster

- Smog Checkpoint

Monday, April 30 All day until sunset

Goldenwest St.

x Westminster Blvd.

Alert motorist txt'd in

Whittier

Friday, April 27 9pm - 3am

Whittier Blvd.

btwn Hadley and Philadelphia

Alert motorist txt'd in

Irvine

Friday, April 27 8pm - 2am

Alton Pkwy

btwn Irvine Center Drive and the 5 Fwy, by The Spectrum

Click Here

Rancho Santa Margarita

Thursday, April 26 8pm - 2am

Antonio Pkwy N.

of Oso Pkwy, by Meandering Trail

Click Here

Santa Ana

Saturday, April 21 9pm - 2am

5th Street btwn Harbor Blvd. and Fairview St.

Click Here

Laguna Beach

Friday, April 20 6pm - 2am

Saturation Patrols - extra specially trained cops all over LB, looking just for DUI's

Laguna Beach Govn't Facebook page

Anaheim

Friday, April 20 8pm - 3am

on Euclid St. just South of La Palma

Click Here

San Juan Capistrano

Friday, April 20 7pm - 3am

Camino Capistrano x Avenida Padre, in front of the Trader Joe's

We got tipped - OCSD Press release

Santa Ana

Friday, April 13 9pm - 2am

1st Street

btwn Flower St. and Main St

Click Here

Fullerton

Thursday, April 12 8:30pm - 2:30am

Commonwealth Ave.

x Lemon St.

Fullerton PD Twitter page

Mission Viejo

Tuesday, April 10 6pm - 3am

Saturation Patrols - extra specially trained cops all over MV, looking just for DUI's

We got tipped - OCSD Press release

Santa Ana

- Smog Checkpoint

Monday, April 9 All day until sunset

On McFadden Ave. just W. of Euclid

We got tipped - OCSD Press release

City of Orange

Friday, April 6 9pm - 3am

On Chapman Ave. btwn Lewis and Manchester, right by The City Drive

We got tipped

Aliso Viejo

Tuesday, April 3 7pm - 3am

On Alicia Pkwy x Pacific Park, just S. of the 73 tollway

Alert motorist txt'd in

Tustin

- Smog Checkpoint

Monday, April 2 All day until sunset

On NB Prospect Ave. x Irvine Blvd., just East of the 57 Fwy

Alert motorist txt'd in

Santa Ana

--




Easter Sunday Anti-Cruising Enforcement

Sunday, April 1 6pm - 2am

Several road closures and cops everywhere. Along Bristol St., Main St., Edinger and Harbor Blvd. DTSA and away from DT, too. Click the link below for all the exact locations.

Click Here

Huntington Beach

Friday, March 30 7pm - 3am

NB Beach Blvd.

btwn Talbert Ave. and Slater Ave.

HBPD Facebook page

Long Beach

Saturday, March 24 9pm - 3am

Pacific Coast Hwy

- PCH x Magnolia Ave.

Alert motorist txt'd in

Irvine

Friday, March 23 8pm - 2am

MacArthur Blvd.

x Main Street, just N. of the 405 Fwy

Irvine PD Facebook page

San Clemente

Friday, March 23 6pm - 2am

Saturation Patrols - extra specially trained cops all over the city, looking just for DUI's

We got tipped - OCSD Press release

San Clemente

- Smog Checkpoint

Monday, March 19 All day until sunset

Camino Vera Cruz x Vista Hermosa

Alert motorist txt'd in

Buena Park

Saturday, March 17 7pm - 3am

On Beach Blvd. x the Stanton Ave. split, by Knott's Berry Farm

Click Here

Newport Beach

Saturday, March 17 6pm - 6am

Saturation Patrols - extra specially trained cops all over NB, looking just for DUI's

Click Here

Anaheim

Friday, March 16 8pm - 3am

Euclid St.

x Cerritos Ave.

Anaheim PD Facebook page

Fullerton

Thursday, March 15 9pm - 3am

Harbor Blvd. right by the 91 Fwy entrance

Alert motorist txt'd in

Mission Viejo

Friday, March 9 7pm - 3am

Santa Margarita Pkwy

btwn El Toro Road and Los Alisos Blvd., by the High School

Click Here

City of Orange

Friday, March 9 9pm - 3am

Chapman Ave. btwn Main Street and the 57 Fwy

We got tipped

Costa Mesa

Friday, March 9 8:00pm - 2:30am

Harbor Blvd. x Sunflower Ave., N. of the 405 fwy

CM PD Facebook page

Long Beach

Saturday, March 3 6pm - 2am

7th Street

x Long Beach Blvd.

Click Here

Laguna Beach

Sunday, February 25 5pm - 3am

Saturation Patrols - extra specially trained cops out all over LB, looking just for DUI's

OC Register

Irvine

Saturday, February 24 8pm - 2am

Bake Parkway x Rockfield Blvd.

Click Here

Mission Viejo

Monday, February 19 8am - midnight

Distracted Driving Patrols - extra OCSD cops all over MV, looking for texting & cell phone use.

We got tipped - OCSD Press release

Whittier

Friday, February 16 7:00pm - 2:30am

Valley View Ave. x Imperial Hwy.

Click Here

Santa Ana

Friday, February 16 9pm - 3am

Flower St. x 1st Street

Alert motorist txt'd in

Laguna Niguel

Friday, February 16 6pm - 2am

Saturation Patrols - extra specially trained OCSD cops all over LN, looking just for DUI's

We got tipped - OCSD Press release

City of Orange

Friday, February 9 9pm - 3am

Tustin St.

btwn Katella Ave. and Taft Ave.

We got tipped

Aliso Viejo

Friday, February 9 7pm - 3am

On Aliso Creek Rd. just S. of the 73, close to AV Town Center

OCSD Facebook page

Newport Beach

Sunday, February 4 2pm - 11pm

Saturation Patrols - extra specially trained cops all over Newps, looking just for DUI's

Click Here

Long Beach

Saturday, February 3 7pm - 3am

E. Ocean Ave.

x Cherry Ave.

Alert motorist txt'd in

Santa Ana

Saturday, February 3 9:30pm - 2:30am

5th Street

btwn Fairview St. and Bristol St.

Click Here

Irvine

Friday, January 26 8pm - 2am

Culver Drive and Irvine Center Drive

Click Here

Dana

Point

Friday, January 26 6pm - 2am

Saturation Patrols - extra specially trained OCSD cops all over DP, looking just for DUI's

We got tipped - OCSD Press release

City of Orange

Friday, January 26 9pm - 3am

Katella Ave.

btwn Batavia and Glassell St.

Alert motorist txt'd in

Long Beach

Saturday, January 20 6pm - 2am

EB Artesia Blvd.

btwn Cherry Ave. and Paramount

Click Here

Brea

Friday, January 19 8:30pm - 2:30am

Lambert Road btwn Brea Blvd. and the 57 Fwy.

Brea PD Facebook page

Laguna Beach

Friday, January 12 5pm - 3am

Saturation Patrols - Extra specially trained cops all over LB, looking just for DUI's

Daily Pilot 1/10

Laguna Niguel

Friday, January 12 7pm - 3am

Crown Valley Pkwy.

btwn Golden Lantern and Greenfield, by the 5 Fwy.

We got tipped - OCSD Press release

Santa Ana

Friday, January 12 9:30pm - 2:30am

Bristol St.

btwn Edinger Ave. and McFadden Ave.

Click Here

La Habra

- Smog Checkpoint

Thursday, January 4 All day until sunset

Lambert Road btwn Beach Blvd.

and Euclid

Alert motorist txt'd in

City of Orange - Smog Checkpoint

Wednesday, January 3 All day until sunset

Glassell St.

btwn Lincoln Ave. and the 91 Fwy.

Alert motorist txt'd in

Costa Mesa

- Smog Checkpoint

Tuesday, January 2 All day until sunset

WB Victoria St

. btwn Harbor Blvd. and Pomona Ave.

Alert motorist txt'd inLA Sheriff Press Release
---

2017 Past Checkpoint info
in Orange County, California

xcz

Cerritos

Friday, December 29 6pm - 2am

Artesia Blvd. x Studebaker Road

LA Sheriff Press Release

Buena Park

Friday, December 29 7pm - 3am

On Beach Blvd. x Orangethorpe

Alert motorist txt'd in

Garden Grove

Friday, December 29 9pm - 3am

Valley View Blvd. btwn Lampson and the 22 Fwy.

OC Register 12/19

Lake Forest

Friday, December 29 6pm - 2am

Saturation Patrols - extra specially trained OCSD cops all over LF, looking just for DUI's

We got tipped - OCSD Press release

Signal Hill

Friday, December 22 8pm - 2am

Willow St. btwn Cherry Ave. and Temple Ave.

Signal Hill PD Facebook page

Fountain Valley

Friday, December 22 7:30pm - 2:30am

Brookhurst St.

x Ellis Ave.

Click Here

Newport Beach

Friday, December 22 9pm - 3am

Jamboree Road x Santa Barbara, by Fashion Island and NB PD HQ

Click Here

Santa Ana

Friday, December 22 9:30pm - 2:30am

1st Street

btwn Main St. and Flower St.

Click Here

Westminster

Friday, December 22 9pm - 3am

Westminster Ave. btwn Beach Blvd.

and Newland St.

Alert motorist txt'd in

Irvine

Saturday, December 16 8pm - 2am

Jamboree Road x Michelson Drive, just S. of the 405 Fwy

Irvine PD Facebook page

Long Beach

Saturday, December 16 6pm - 2am

Anaheim St.

btwn the 710 Fwy and Magnolia St.

Click Here

La Habra

Friday, December 15 9pm - 3am

Beach Blvd. just N. of La Habra Blvd. by Costco

Alert motorist txt'd in

Placentia

Friday, December 15 8pm - 2am

Yorba Linda Blvd.

btwn 57 Fwy and Kraemer Blvd.

Placentia PD Facebook page

Stanton

Friday, December 15 7pm - 3am

Katella Ave.

right by Beach Blvd.

We got tipped - OCSD Press release

Tustin

Friday, December 15 7pm - 3am

Irvine Blvd.

x Jamboree Road

OC Register 12/14

Anaheim

Friday, December 15 8pm - 3am

Harbor Blvd. x La Palma Ave., S. of the 91 Fwy

Click Here

City of Orange

Friday, December 15 9pm - 3am

Chapman Ave.

btwn the 57 Fwy and Main Street

We got tipped

Huntington Beach

Friday, December 15 7pm - 3am

Goldenwest btwn Edinger and McFadden

HBPD Facebook page

Santa Ana

Saturday, December 9 9:30pm - 2:30am

5th Street btwn Harbor Blvd. and Fairview St

Click Here

Fullerton

Friday, December 1 9pm - 3am

Orangethorpe Ave.

x Brookhurst St.

Alert motorist txt'd in

Santa Ana

- Smog Checkpoint

Thursday, November 30 All day until sunset

Bristol St.

x Warner Ave.

Alert motorist txt'd in

Irvine

Saturday, November 25 8pm - 2am

Culver Drive x Barranca Pkwy.

Click Here

Santa Ana

Wednesday, November 22 7:30pm - 1:30am

4th Street

, btwn Main St. and Grand Ave.

Click Here

City of Orange

Friday, November 17 9pm - 3am

Katella Ave.

x Tustin St. just West of the 55 Fwy.

Alert motorist txt'd in

Laguna Niguel

Friday, November 17 6pm - 2am

Saturation Patrols - extra specially trained OCSD cops all over the city, looking just for DUI's

We got tipped - OCSD Press release

Huntington Beach

Friday, November 17 7pm - 3am

Main Street

btwn 17th and Yorktown, coming out of DT-HB
Orange County Register

La Habra

- Truck & Smog Checkpoint

Tuesday, November 14 All day until sunset

Beach Blvd.

close to Imperial Hwy

Alert motorist txt'd in

Laguna Hills

Friday, November 10 7pm - 3am

Alicia Parkway

x Paseo De Valencia

OCSD Press release

Laguna Hills

- Smog Checkpoint

Wednesday, November 8 All day until sunset

Paseo de Valencia x Laguna Hills Dr.

Alert motorist txt'd in

Costa Mesa

- Smog Checkpoint

Tuesday, November 7 All day until sunset

Baker St.

btwn Bristol St. and Bear St. by the Mansion

Alert motorist txt'd in

Anaheim

- Smog Checkpoint

Tuesday, November 7 All day until sunset

Orangethorpe Ave.

x State College Blvd.

Alert motorist txt'd in

Garden Grove

Saturday, October 28 9pm - 3am

Garden Grove Blvd

x Haster St. just W. of the 22 Fwy.

Alert motorist txt'd in

Costa Mesa

Friday, October 27 8pm - 2am

Newport Blvd.

x Broadway, across from The Triangle just before the 55 Fwy entrance

Costa Mesa PD Facebook page

Mission Viejo and Lake Forest

Friday, October 20 6pm - 2am

Saturation Patrols - extra specially trained OCSD cops all over these cities, looking just for DUI's

We got tipped - OCSD Press release

Anaheim

Friday, October 6 8pm - 3am

State College x Lincoln Ave.

Click Here

Irvine

Friday, September 29 8pm - 2am

Bake Pkwy x Rockfield Blvd. just East of the 5 Fwy

Irvine PD Facebook page

Fullerton

Friday, September 22 9pm - 3am

Harbor Blvd. just N. of the 91 Fw

Alert motorist txt'd in

Costa Mesa

Friday, September 22 8:00pm - 2:30am

Baker Street

x Bear Street

Click Here

Long Beach

Friday, September 15 6pm - 2am

7th Street

x Long Beach Blvd.

Click Here

City of Orange

Friday, September 15 7pm - 3am

Katella Ave. btwn Batavia and Glassell

We got tipped

Anaheim

Friday, September 15 8pm - 3am

Beach Blvd.

x Ball Rd.

Click Here

Santa Ana

Friday, September 8 9pm - 3am

McFadden Ave.

btwn Grand and Lyon, W. of the 55 Fwy.

Alert motorist txt'd in

Placentia

Friday, September 8 8pm - 2am

On Yorba Linda Blvd. x Kraemer

Placentia PD Facebook page

Lake Forest

Friday, September 8 7pm - 3am

On El Toro Rd. btwn Rockfield and Muirlands

Click Here

Whittier

Sunday, September 3 6pm - 4am

Saturation Patrols - extra specially trained cops on the road, looking just for DUI's.

Click Here

Garden Grove

Fri & Sat, Sept. 1&2 4pm - 3am (both nights)

Saturation Patrols - extra specially trained cops all over GG, looking just for DUI's

Click Here

La Habra

Friday, September 1 9:30pm - 3:00am

Lambert

Rd. btwn Harbor and Puente St.

Click Here

Rancho Santa Margarita

Thursday, August 31 9pm - 3am

Antonio Parkway NB x Meandering Trail

Alert motorist txt'd in

Fullerton

Thursday, August 31 8:30pm - 2:20am

Lemon St. just N. of the 91 Fwy.

Click Here

Signal Hill

Tuesday, August 29 8:30pm - 2:30am

Willow St. btwn California and Orange

Click Here

Fullerton

- Smog Checkpoint

Tuesday, August 29 All day until Sunset

Chapman Ave.

x Euclid St. close to Muckenthaler Art

Alert motorist txt'd in

Laguna Beach

Saturday, August 26 9pm - 3am

Coast Highway

- PCH and Aliso Way in South LB.

Stu News Laguna

Whittier

Friday, August 25 7:00pm - 2:30am

Colima Rd. x Whittier Blvd.

Click Here

Santa Ana

Friday, August 25 9:30pm - 2:30am

Fairview btwn McFadden and 1st Street

We got tipped - SAPD Press Release

Tustin

Friday, August 25 7pm - 3am

On Redhill just S. of the 5 Fwy.

Orange County Register

Brea

Friday, August 25 9pm - 3am

Imperial Hwy x Brea Blvd. W. of the 57

Alert motorist txt'd in

City of Orange

Friday, August 25 7pm - 3am

Chapman Ave.

x Main Street

Alert motorist txt'd in

Huntington Beach

Friday, August 25 7pm - 3am

Main Street

just S. of Yorktown by the High School

Alert motorist txt'd in

Garden Grove

Friday, August 25 9pm - 3am

Harbor Blvd. just S. of Chapman, in front of the Target

Click Here

Fountain Valley

Saturday, August 19 9pm - 3am

Brookhurst btwn Garfield and Ellis Ave.

Alert mtorist txt'd in

Long Beach

Friday, August 18 6pm - 2am

On Pacific Coast Hwy - PCH x 2nd Street by the Marina

Click Here

Newport Beach

Friday, August 18 8pm - 3am

Dover Drive, up the hill from PCH

Click Here

Mission Viejo

Friday, August 18 7pm - 3am

Santa Margarita Pkwy

btwn El Toro and Los Alisos, by the TH High school

OCSD Facebook page

Anaheim

Friday, August 18 7pm - 3am

Lincoln Ave.

btwn Brookhurst and Magnolia

Click Here

Irvine

Saturday, August 12 8pm - 2am

Irvine Blvd.

and Culver Dr.

Click Here

City of Orange

Friday, August 11 9pm - 3am

Tustin Ave.

btwn Katella and Taft Ave.

Alert motorist txt'd in

Fullerton

Thursday, August 10 8:30pm - 2:30am

Chapman

Ave. btwn State

College and the 57 Fwy.

Fullerton PD Twitter account

Santa Ana

Friday, August 4 8:30pm - 2:30am

Main St.

btwn 17th St. and Santa Clara Ave.

SAPD Facebook

Westminster

Saturday, July 29 7pm - 3am

on SB Beach Blvd. x Bolsa Ave.

Click Here

City of Orange

Friday, July 28 7pm - 3am

Katella Ave. btwn Batavia and Glassell

Click Here

Laguna Niguel

Friday, July 28 7pm - 3am

Crown

Valley x Greenfield, by the 5 Fwy.

Click Here

Long Beach

Friday, July 28 7pm - 3am

Cherry Ave. x Del Amo Blvd.

Alert motorist txt'd in

Anaheim

Friday, July 28 8pm - 3am

Brookhurst St. N.

of Ball Rd.

Click Here

Santa Ana

Saturday, July 22 9:30pm - 3:00am

Warner Ave.

btwn Main Street and Grand Ave.

Alert motorist txt'd in

Huntington Beach

- Smog Checkpoint

Wednesday, July 19 -- All day until sunset

Bolsa Chica x Warner Ave.

Alert motorist txt'd in

City of Orange

Friday, July 14 9pm - 3am

Chapman x Yorba St., just E. of the 55 Fwy

Alert motorist txt'd in

Anaheim

- Smog Checkpoint

Monday, July 10 -- All day until sunset

Broadway x Euclid, just W. of the 5 Fwy

Alert motorist txt'd in

Santa Ana

Saturday, July 8 9:30pm - 2:30am

Warner Ave.

btwn Main St. and Flower St.

Click Here

Laguna Beach

Fri - Sat, July 7 & 8 5pm - 3am

Saturation Patrols - extra specially trained Laguna cops all over LB both nights, looking just for DUI's

Click Here

Garden Grove

Tuesday, July 4 4pm - 2am

Saturation Patrols - extra specially trained cops all over GG, looking just for DUI's.

OC Weekly

Newport Beach

Fri-Mon June 30 - July 2 6pm - 3am

Saturation Patrols - extra specially trained cops all over NB, looking just for DUI's, all 3 nights

Click Here

Dana

Point and San Clemente

Friday, June 30 7pm - 3am

Saturation Patrols - extra specially trained OCSD deputies all over these Cities, looking just for DUI's

OCSD Facebook page

City of Orange

Friday, June 30 9pm - 3am

Tustin St.

just N. of Katella Ave.

Alert motorist txt'd in

Irvine

Saturday, June 24 8pm - 2am

MacArthur Blvd.

x Main Street, just N. of the 405 fwy.

Irvine PD Facebook page

Newport Beach

Thursday, June 22 8pm - 2am

On Jamboree x Santa Barbara, by Fashion Island and the NB cop shop

Click Here

Long Beach

Saturday, June 17 7pm - 3am

Magnolia and PCH, downtown

Click Here

Whittier

Friday, June 16 7:00pm - 2:30am

Mulberry Street by Santa Fe Springs Rd.

Click Here

Garden Grove

Friday, June 16 9pm - 3am

Garden Grove Blvd.

just West of Harbor Blvd.

Click Here

City of Orange

Friday, June 16 9pm - 3am

Katella Ave.

btwn Main St. and Glassell

Alert motorist txt'd in

Anaheim

Friday, June 16 8pm - 3am

Magnolia St. btwn La Palma and Lincoln, by Dad Miller Golf Course

Click Here

Lake Forest

and Mission Viejo

Tuesday, June 13 6pm - 2am

Saturation Patrols - extra specially trained OCSD cops all over both these cities, looking just for DUI's

Click Here

Santa Ana

Friday, June 9 9:30pm - 2:30am

1st Street

btwn Main St. and Flower

Click Here

Anaheim

- Smog Checkpoint

Wednesday, June 7 All day until Sunset

Harbor Blvd. btwn Lincoln Ave. and La Palma Ave. by Pearson Park

Alert motorist txt'd in

Long Beach

Saturday, June 3 6pm - 2am

Saturation Patrols - extra specially trained cops driving all over LBC, looking just for DUI's

Click Here

Dana

Point

Friday, June 2 7pm - 3am

Pacific Coast Hwy.

- PCH btwn Del Obispo St. and the 5 Fwy.

We got tipped - OCSD Press release

Santa Ana

Saturday, May 27 9:30pm - 2:30am

Fifth St. btwn Fairview and Bristol

Click Here

Irvine

Saturday, May 27 8pm - 2am

Culver Drive and Barranca Pkwy.

Irvine PD Facebook page

Newport Beach

Friday-Monday, May 26-29 4pm - 3am

Saturation Patrols all MDW weekend - extra specially trained cops on the road all over NB, looking just for DUI's

Click Here

Huntington Beach

Friday, May 19 7pm - 3am

On PCH - Coast Hwy btwn Huntington St. and DTHB, in front of Pacific City

Click Here

City of Orange

Friday, May 19 9pm - 3am

On The City Drive, just N. of the 22 Fwy across from the Outlet Mall

Alert motorist txt'd in

Stanton

Friday, May 19 7pm - 3am

On Katella Ave. btwn Beach Blvd. and Dale St.

We got tipped - OCSD Press Release

Whittier

Friday, May 19 7:00pm - 2:30am

Whittier Blvd.

btwn Philadelphia St. and Washington Blvd.

Click Here

Anaheim

Friday, May 19 8pm - 3am

Lincoln Ave.

x Anaheim Blvd.

Click Here

Tustin

Friday, May 12 9pm - 3am

Tustin Village Way

x McFadden Ave. just West of the 55 Fwy

Alert motorist txt'd in

Santa Ana

Friday, May 12 9:30pm - 2:30am

McFadden Ave.

btwn Grand Ave and the 55 Fwy.

Click Here

Garden Grove

- Smog Checkpoint

Tuesday, May 9 All day until sunset

Chapman Av. btwn Magnolia and Gilbert St.

Alert motorist txt'd in

Newport Beach

and Laguna Beach

Fri-Sat May 5&6 7pm - 3am each night

Saturation Patrols - extra specially trained cops all over these Cities, looking just for DUI's

Click Here

and

Click Here

Laguna Hills

& Laguna Niguel

Friday, May 5 7pm - 3am

Saturation Patrols - extra specially trained cops all over these Cities, looking just for DUI's

Click Here

Anaheim

Friday, April 28 8pm - 3am

Ball Road btwn State College Blvd.

and East St.

Click Here

Santa Ana

Saturday, April 22 9pm - 3am

Main St.

btwn 17th St. and the 5 Fwy

Alert motorist txt'd in

Irvine

Saturday, April 22 8pm - 2am

Jamboree Road x Michelson, just S. of the 405 Fwy

Irvine PD Facebook page

City of Orange

Friday, April 21 7pm - 3am

Katella Ave.

btwn Main and Glassell, just W. of the 55 Fwy.

Alert motorist txt'd in

San Clemente

Friday, April 21 7pm - 3am